| | | |
| --- | --- | --- |
| | | |
| | |
| --- | --- |
| | |

MS Office/Excel/Word, File and Flash Utilities/Software
Interesting Thoughts Writing Website
Health and Wealth Tips/Info Website
Funny Daily Comics
Blackjack Strategy Software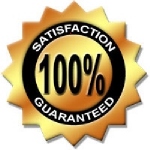 Remote Vaccine 10 user Product Information

To introduce Remote Vaccine 10 user, we are offering a special promotion! Only $59 U.S. for the full version until December 11, 2018! Click here to order now!




Remote Vaccine 10 user Overview:

Remote Vaccine streamlines the control of networked workstations with a central management interface. Some powerful features include:-Remote Administration -Remote Keyboard and Mouse lock -Send and Execute file command - multiple PC's -Command line mode, to remotely launch Remote Vaccine® events from a script or with the task scheduler. -Allows for remote script and batch launching from the administration console. -Fully tested for integration and deployment with Drive Vaccine. -Centralized Internet Access Functions -Power Management - Reboot, Shutdown, Wake On Lan (WOL), Log off -Integrated Desktop Security and Policy Manager - lock-down-More..

Try the free trial version first, or click here for pricing/to purchase a full version! Order by phone, fax, cheque, money order, or order securely online!
Be sure to check out these other fine products!
Coolumns 2 | Typograf | LingvoSoft Dictionary English <-> Croatian for Windows | LingvoSoft Dictionary English <-> Ukrainian for Windows